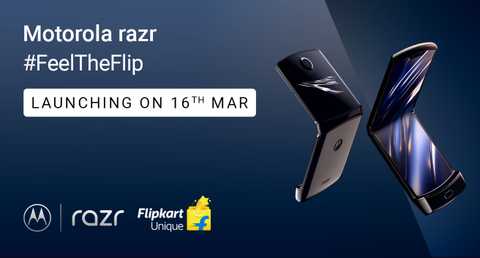 Motorola will launch its Foldable smartphone Moto Razr on 16 march in india.Company has confirmed by posting teaser on there social media handles and this smartphone also been listed on flipkart,which means this smartphone is avaialble via flipkart in indian market.Talking about the key features,The Moto Razr comes with 6.2 inch foldable display, Snapdragon 710 SoC, 16 MP Camera and 2,510 mAh battery with turbo charging.
Motorola Razr Specifications:-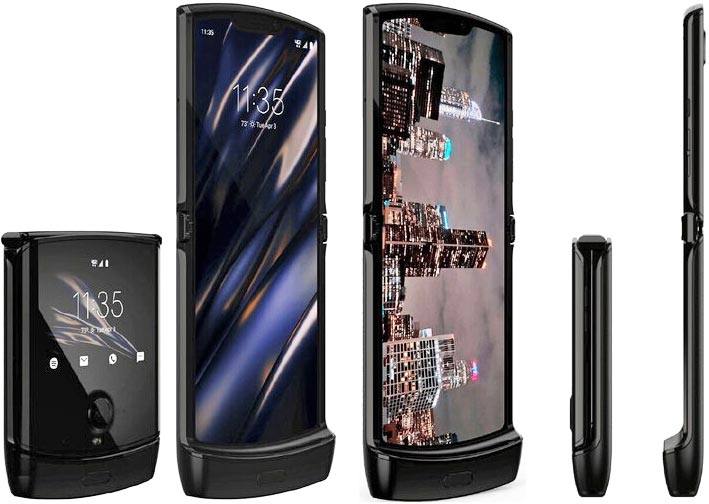 The Motorola Razr has comes with a 6.3 inch OLED Hd+ foldable display with 21: 9 aspect Ratio and 2.5 inch OLED Secondary display for notifications.This smartphones has been powered Snapdragon 710 SoC.This smartphone will runs on android 9.0.The Motorola Razr comes with - 6 GB RAM/128 GB Storage.
Talking about the camera the Motorola Razr 2019 has comes with a 16 megapixels primary sensor and 5 megapixel camera for selfie.There is also has a has a fingerprint scanner for security.
The Motorola Razr has comes with a 2,510 mAh battery with 15W Turbo charging.For connectivity features it has a 4G VoLTE, Wi-Fi 802.11AX, Bluetooth 5.0, GPS / A-GPS, 3.5mm headphone jacks and USB Type-C ports.
Motorola Razr Price:-
As of now there is no information about the pricing of this smartphone but it expected the price of this smartphone is Rs 1,10,000 in indian market.All other infromation can be prvoided by company on 16 march.